Summer Camp Programs
2020 Classic Youth Camps
A week-long experience offered for the more mature 2nd and 3rd graders who are ready for a full camp week. Activities: arts and crafts, singing, Bible study, games, swimming and boating.
Jul 26-31
A lively week packed with activities for upper elementary youth entering grades 4-6: hiking, swimming, arts and crafts, Bible study, singing, campfire programs, small group and all camp games.
Jun 7-12 Jul 26-31 Jul 26-29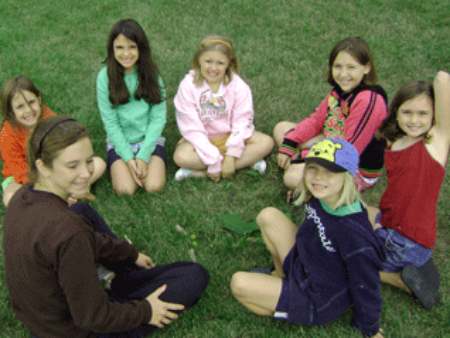 Pioneers
A week geared for young teens entering grades 7-9, involving more advanced activities and more individual choice than for younger campers. Activities included: Bible study, canoe/hiking trips, swimming, a cookout/campout, campfire programs, and special evening activities.
Jun 7-12 Jul 5-10
2020 Specialty Camps
2020 Info Flier
A program for "learning-abled" kids who are lagging behind their peers in reading skills and "just aren't getting it." Reading camp provides a fun and innovative atmosphere where one professional teacher (assisted by a high school or college-aged "cadet") works with three students. For three hours each morning, students rotate through 6 different Reading Centers where one particular reading skill is practiced. Reading Camp is not an educational "boot camp" but true Lake Luther camp experience with swimming, boating, hiking, arts and crafts, games, music, campfire programs and a chance to make new friends. Reading Camp is a free week for those who have completed 2nd grade, are entering grades 3-4-5-6, and who come recommended by their teachers.
Jul 26-31
2020 Info Flier
A week that combines 2 hours of study with your pastor and confirmation class each morning, followed by a full day of great camp activities: hiking, arts and crafts, games, music, swimming, canoeing, kayaking, and campfire programs. Confirmation campers register as a group, coordinated by your local congregation. Check with your pastor for details.
Jun 7-12 Jun 14-19 Jul 5-10
2020 Senior High Camps
A Sunday afternoon through Friday afternoon camp week that includes familiar camp activities with a "servant" theme. High school campers will assist with a variety of service projects on camp property. Participants must be entering grades 10-12.
Jul 5-10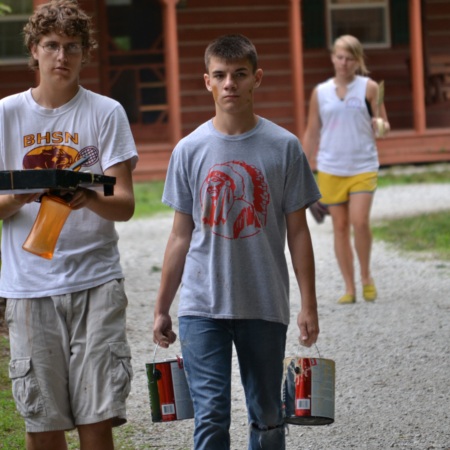 Sr High Servant Camp